Information about the hand toasted senbei program
An activity that also a Hollywood actress tried.
Milla Jovovich tried the program as well when shooting a tv program!
There are not many places in the city that let you actually try. It is a rare Japanese culture program so it is your chance to have a rare experience of the deep Japanese culture.
Authentic foreign visitor senbei artisan experience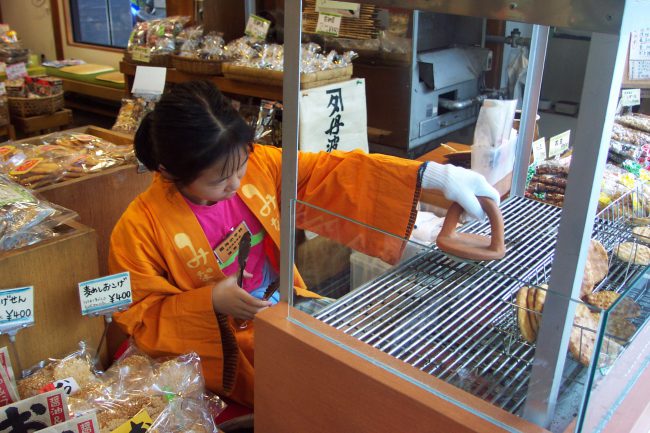 Just as a real senbei artisan, you wear a hachimaki band and a hanten coat and toast your senbei… All you see, hear and touch is completely new. It is really exciting!
A veteran artisan kindly instructs you to experience the senbei toasting!
Course information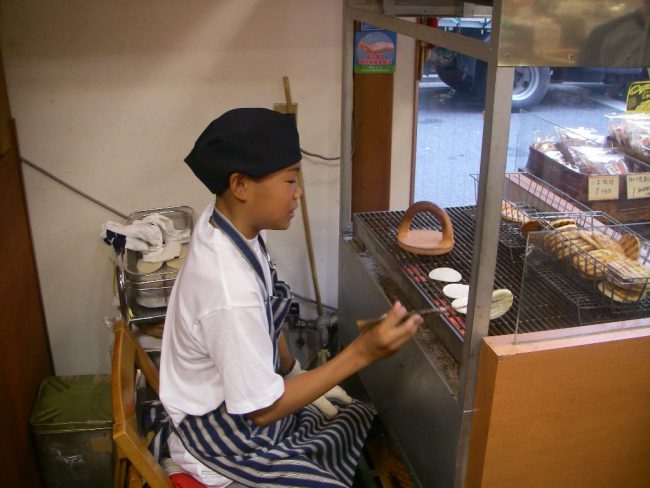 2 groups per day, up to 4 persons
Activity time: 90 minutes, starting time: from 10:30 am on
*Since the instruction will only be in Japanese, make sure to bring a translator guide.
Details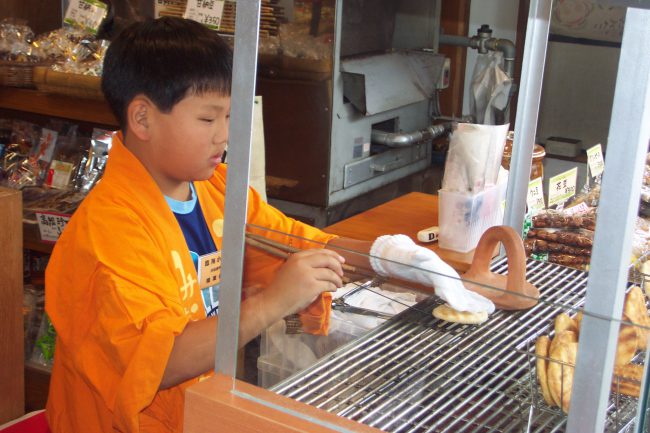 3,000 yen per person (tax included)
《Activity details》
Hanten coat and hachimaki band with photograph
Matcha tea experience for those who want it
Toasting senbei by hand
Flavor them and taste them
Souvenir time (Some of your fee is given to you in souvenir vouchers)
Taste the fresh senbei you toasted yourself.
Even if you don't eat them, they will be packed and sealed so you can take them as souvenirs.
We will take pictures so you can use your camera, smartphone or tablet as well.
Show off your experience on Facebook and other social media!
How to apply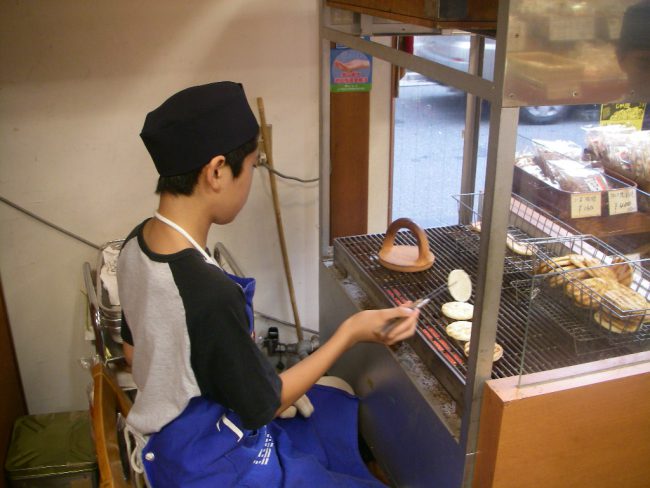 Please make sure to reserve since we need to see the artisan availability and preparations.
Telephone (The caller must speak Japanese)
0120-80-3708
Also by email (in Japanese since we cannot read English nor Chinese)
webmaster@minatoya.biz まで
Please let us know you wish to participate in the senbei toasting activity and the following information.
・Desired date and time
・Number of people
・Which optional activities you want (tea activity or guided tour)
How the program takes place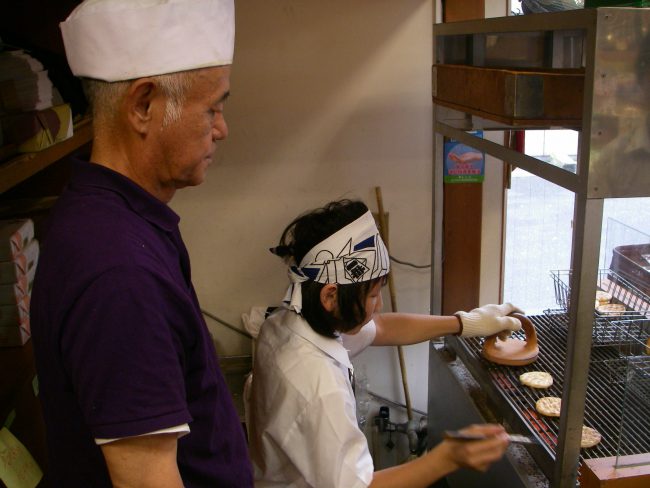 The artisan will kindly instruct you as to what to do when toasting senbei.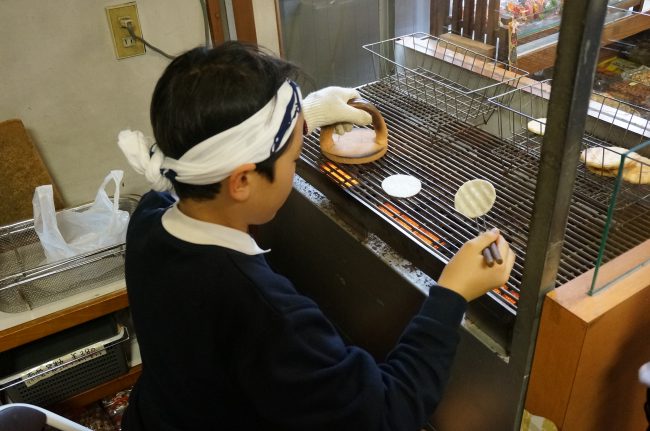 With the hanten and the hachimaki you really feel like an artisan yourself. You can also take pictures!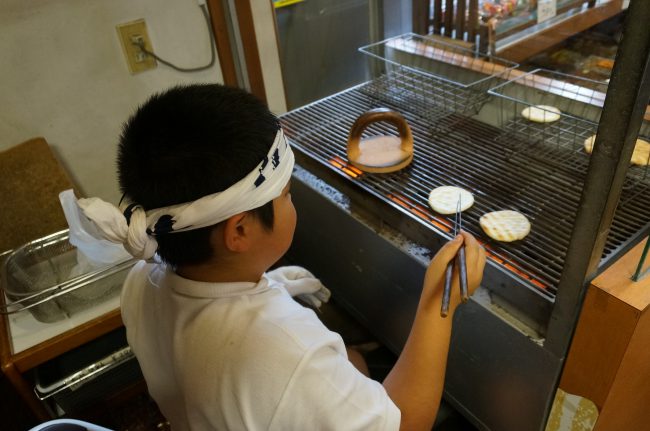 Flavor the freshly toasted senbei with soy sauce and taste them while still warm. "Delicious!"
Warnings
When cancelling on the same day, the cancellation fee is 100% of the participation fee.