●Traditional sweets and specialties
Sushi candy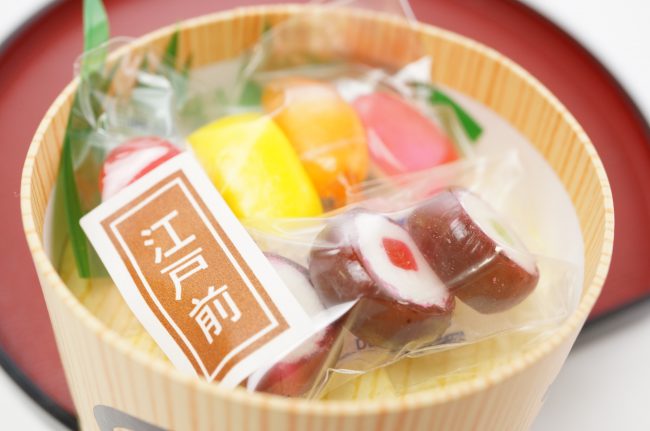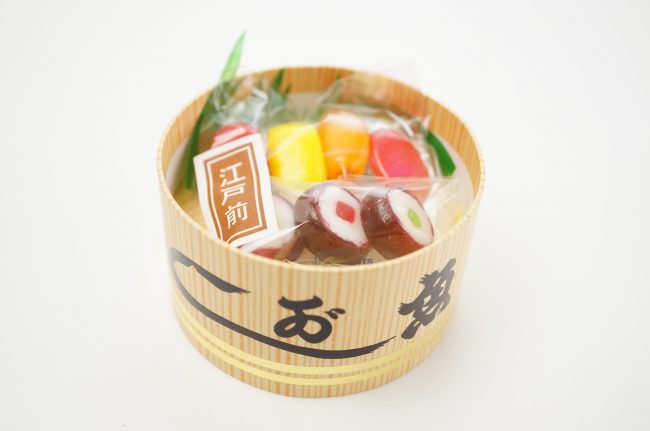 One of the most popular gifts for foreigners is the sushi shaped hard candy. A very Japanese gift with lots of demand.
Konpeito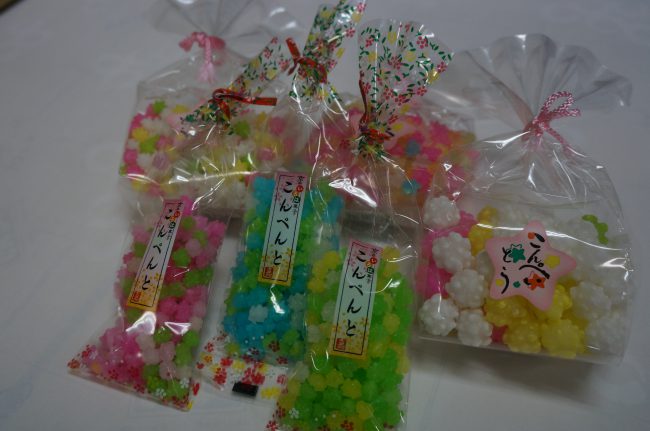 Konpeito
With sugar and flavored water as ingredients and a rough, bumpy surface, konpeito are a very traditional Japanese candy. They are cutely wrapped in a very Japanese way, making them ideal souvenirs.
Candy inspired in good fortune symbols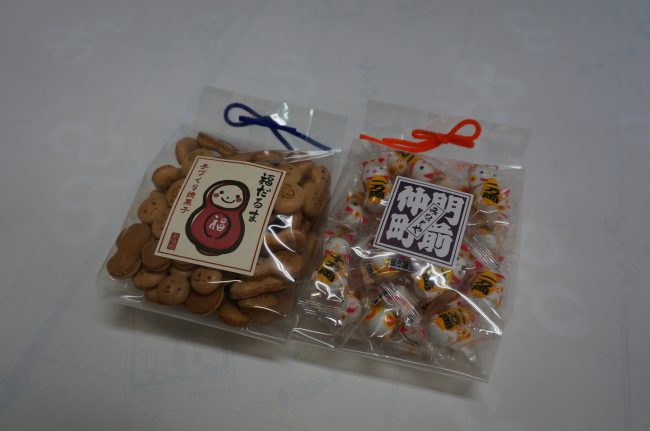 There are good fortune symbols here in japan like the dharma doll and the beckoning cat. These candy are inspired on these symbols. They are tasty and they communicate not only love but good fortune to whoever you give it to.
There are many other types of candy: traditional, cute and specialities.
Cute seasonal candy
Hina arare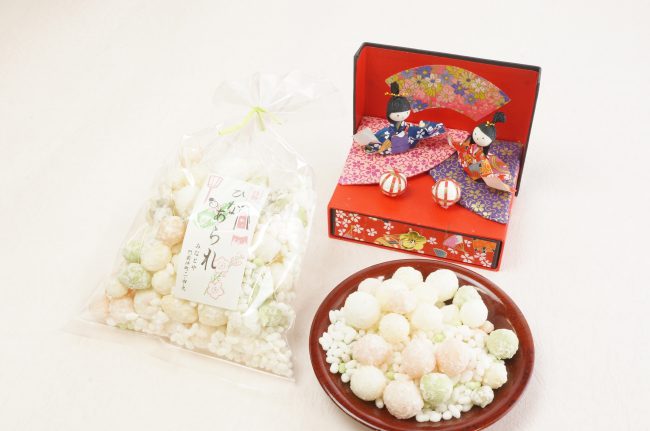 In Japan, March 3rd is the day that celebrates girls and it is tradition to eat hina arare. Minatoya is famous also for preparing this candy in the traditional way. (February and March only)